English Keys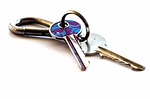 There is no question that being proficient in English nowadays is an absolute necessity; it is not an option anymore. However, with the high speed lifestyles we are all currently living, it is virtually impossible to find sufficient time  and the right mind set to do a standard course in a school along with all the traffic problems to get there, homework and study time that are part of the package.
Your grammar pills are so precious to me. You are a friend but also the best English teacher I've ever known! - Davide D.
New Approaches
After over twenty years experience in teaching and training people in company, with very little time available but a strong desire or need to learn English, I am always searching for new ideas, approaches and solutions that take into account this very real problem.  My aim is to help you to achieve your goals by using the little time you have available effectively. All of the courses I offer are all designed to meet your needs, deal with linguistic, logistic and time problems and fit in with your lifestyle and situation.
I couldn't do without them now." - Massimo B.
Sono proprio ben fatte!"  Elisa P.
The 3Cs of Effective Learning
Learning a language effectively requires 3 essential ingredients:
Continuity;
Curiosity;
Commitment.
Through my experience, the 3Cs in mind and my unceasing search for solutions I have created English Keys.
English Keys
English Keys are a collection of manageable chunks, or pieces, of the English language for example: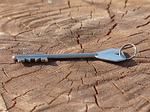 grammar points;
frequently confused words;
collocations;
false friends;
idioms;
practical phrases and structures that you can put into practice immediately;
pronunciation problems and rules.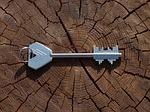 English keys are stand alone reference keys that compliment any course of study; giving you a small amount of good, solid content in a manageable form for you to learn and file away.
Continuity – you receive little segments of the language via email on a weekly basis
Commitment - is minimum and….
Curiosity  - you are constantly learning new things to put into practice 
I find them really useful!" - Francesca B
English Keys are created on the basis of an acronym.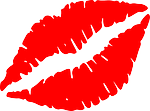 KISS
The acronym means 'Keep It Short and Simple'  - in fact there are absolutely no long or unnecessarily complicated explanations:
each Key is concise so they won't take you long to read.
each point is written in an extremely simple way – with lots of examples to help you understand clearly.
They are great…simple and easy to understand.  Daniela L
The English keys are very good. I have saved them all!  Federica G.
Reference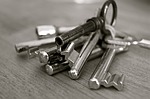 You can file the English Keys away for easy reference so they are always available when you have to write that very important:
email;
memo;
report;
summary;
or
participate in a meeting;
take part in an interview;
etc, etc, etc…..!!
In this way you continue to maintain your current level knowledge, you have the opportunity to constantly learn new things and "slowly but surely" you become more accurate in your production.
There are a lot of examples and are easy to understand. Paola Z.
They are FANTASTIC! Thank you Fiona. Laura R.
Free
Did I mention that the English Keys are FREE?
Just put your name and e-mail address in the big box above and they will be in your inbox every week!
Enjoy Learning!