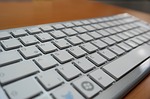 I created 50 Days to Effective E-mails in English – The E-mail Boot-camp to help and support international people in managerial and administrative positions to become more confident, autonomous and proficient in writing effective e-mails in English, in order to make their working days much easier, get better results much quicker and be much more productive.
Are you feeling:
Stressed

because you don't know where to start to write that e-mail in English and you need some practical guidance and support?

Frustrated

because you take too long and waste too much time writing e-mails in English?

Insecure

because you aren't able to express yourself as well as you do in your own language?

Anxious

because you are afraid of making mistakes and not being understood?

Ineffective

because you don't get the desired and intended results, information or response?
Hesitant

 

because you don't know the right tone of voice and phrases to use?

Incompetent

because you have to rely on others to write e-mails for you or check your work?
Stop right there! No more! I totally understand……and you are not alone. I want to help you to transform this situation. Just you think about what a difference it would make to your life, if you didn't have to worry and waste time over all the e-mails you have to write in English. Does that feel better already?
Communicating and working in another language

I know very well what it is like to communicate and work in another language – how difficult it can be and how you really want to make a good impression. I am British but based in Rome, Italy, where I have lived and worked for over 30 years now. I am a certified Business English Trainer and author and have been teaching Business English to thousands of people in national and international companies all over Italy for years now; I have also had wonderful opportunities to teach Business writing for the World Food Programme in places like Tanzania and Eritrea. And everywhere I have been, I have always listened very carefully to everybody's stories – their difficulties and their needs…so I can confidently tell you that it's not just you feeling this way.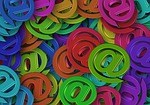 You know until not very long ago, I was in your very same situation. Every day I write many e-mails to my clients and students and, obviously, when I can, I write in English. However, there are often times when I have to write in Italian and, of course, just like you, I used to get very frustrated. Just like you, I was afraid of making big mistakes, of people laughing at me, of making a bad impression with my clients or colleagues. It stressed me because I knew how much longer it would take for me to write in Italian than in English and I  just wanted to be able to write a few lines, send the e-mail quickly and then continue doing all the other things I had to do. However, that blank page just seemed to look back at me for ages before I slowly and hesitantly started writing.
It would take time to look for a good way to open the e-mail, and then it would take time to search for a particular phrase Italians use to explain this and then another one to explain that and then….what was that lovely formal standard closing phrase? Ah, yes,  "Colgo l'occasione per porre i miei più distinti saluti" – but then I would worry that maybe it was too formal and so it would take time to look for something more informal..but then I would get full of doubts and think that maybe the first phrase was in fact ok…or was it? So many doubts.
 And… then I got worried that the grammar was wrong or I had put a feminine ending on a masculine word or vice versa (still a big problem for me in speaking and writing Italian even after all these years!) and……… aaaaaaah! It would just take too long and then after all that, I would still have to find someone to check it for me before I sent it – and maybe nobody was available in that moment and I couldn't send it immediately and…..I felt so incompetent and frustrated. Aaaah…and aaaah again!  Yes, I do know exactly how you feel. I do…I really do!
Does this all sound familiar to you? Well, let me tell you what I did to transform the situation for me…
I developed a system for myself in Italian that instantly gave me fantastic results. Writing suddenly became less stressful and I immediately became more confident and less anxious about making mistakes and not being understood!
There was one time that I felt particularly satisfied with myself and my system….
I was having some problems with a few parents of a little group I taught, at a nursery school, once a week. I had given them the option of paying in installments but, unfortunately, they weren't respecting the deadlines. I had to write them an e-mail requesting payment – not the easiest of e-mails to write in any language. I kept postponing the moment to write because, to be honest, just the idea of writing this e-mail stressed me – it had to be in Italian!
Finally, I decided I couldn't let it go on any longer and forced myself to sit down to write the e-mail. I followed the system I had developed, I found the right tone of voice for the situation, I carefully checked it over myself, then I hit the send button and sat back with a sense of satisfaction and a sigh of relief. Within two days all of the parents had paid me and sent their apologies. I obtained the results I wanted!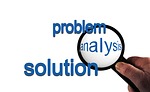 I took the system I had developed for myself, in Italian, and created 50 Days to Effective E-mails in English – the E-mail Boot-camp so that you too, could stop being so anxious and afraid of making mistakes.
I want to give you everything you need to stop you from feeling so stressed and frustrated when you have to write e-mails in English, so that your work becomes easier. I want to take you by the hand and make writing e-mails in English just seem like child's play!
This E-mail Boot-camp is one of its kind – you won't find another training programme like this one..
50 Days to Effective E-mails in English – The E-mail Boot-camp offers you tangible and practical guidance, step by step processes and a 7 point framework to follow, in order for you to write simple, organised and effective e-mails instantly.
This is what this training programme will do for you…
In just 50 days, you will learn how to:
write more organized, focused and effective e-mails;
express yourself more clearly, simply and concisely;
feel less stressed and frustrated;
feel more confident and competent immediately;
become more autonomous and not have to rely on others anymore to help you;
have more time to focus on all the other things you have to do, use your time more effectively and become more productive;
get better results, more quickly.
There are two options of study available to you: a Self Study version and a Tutored version.

This programme is suitable for the following English levels:
Pre-intermediate [A2 Waystage - CEFR];
Intermediate [B1 Threshold - CEFR];
Upper intermediate [B2 Vantage – CEFR];
Pre-advanced [C1 Effective Proficiency – CEFR];
Advanced [C2 Mastery Proficiency – CEFR].
* CEFR = Council of Europe Framework of Reference
Ciascuno dei cinque moduli sequenziali focalizza un diverso aspetto fornendo sia consigli sullo stile che un vasto ed esaustivo numero di esempi e frasi da utilizzare in diverse situazioni. Una raccolta di consigli preziosi per chi ha provato almeno una volta l'ansia di scrivere in una lingua straniera un messaggio efficace nella sostanza e corretto nella forma.
La possibilità di avere a disposizione un manuale che affronta con grande competenza le diverse necessità che si possono avere in questo tipo di comunicazione permette di superare l'imbarazzo che molte volte è causa di perdita di tempo quando si è costretti a scrivere in una lingua diversa dalla propria.
Il corso mi è piaciuto molto e l'ho trovato davvero utilissimo, tutto merito di Fiona!
Fantastic Fiona – no more stress when I have to write e-mails in English. Thank you!
Great advice for anyone who has sat in front of a blank page for a long time not knowing where to start!
On this practical and informative Boot-camp you will learn…

how to EASILY write effective e-mails in just 50 days
This training programme is full of:

useful and valuable information and advice on e-mail communication and structure – useful for any language;
essential formal and informal functional phrases and expressions;
key expressions and phrases at your disposal;
practical and functional activities for you to do, to immediately practice what you learn;
simple and key explanations on the key grammar tenses, along with practice activities to complete;
practical reference sheets for you to have at hand, whenever you need them;
functional business e-mail samples and templates that you can use, again and again.

You'll get everything you will need, to get the results you want. I want it to be super easy for you to complete this training programme and become more confident and competent in writing those e-mails in English.
The programme was designed specifically to adapt to your  busy schedule, with flexibility and time included to catch up, if you get a little behind on completing the activities. Everything will be delivered to you in 5 convenient virtual training modules, over 7 weeks, that you can access from anywhere, even from your living room sofa!
The E-mail Boot-camp lasts 50 days – a total of 7 weeks.
At the beginning of weeks 1, 2, 3, 5 and 6 you will receive a complete training module.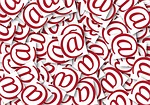 Each module contains an e-mail structure component and a language component. It focuses on different components and structure of an email, key functional language and phrasal verbs and explanations and comparisons of key grammar tenses. You'll also receive, useful and practical activities that have been incorporated into the programme, to help you immediately repeat, practice and consolidate the language and concepts introduced in each module.
Two extra weeks – weeks 4 and 7 – have been included, so that you will have the time to catch up, if you get behind on the activities, or if you need more practice. I don't want you getting too stressed, if you have a busy schedule.
Here are some of the things you will focus on over the 7 weeks…
E-mail Structure Components
Why write e-mails and how long an e-mail should be;

Identifying the parts of an e-mail – formal and informal e-mails;

How to greet, and how not to greet, the receiver of your e-mail;

Standard opening and closing phrases;

The importance of taking the time to plan:
organized vs unorganized e-mails;
The preview pane – what it is and how to use it;
E-mail addressing options;
Finding the appropriate tone & style for your e-mail;
The importance of subject lines;
How to sign off your e-mail;
Sending attachments to your e-mail;
Standard phrases to use for attachments;
Create an e-mail signature;
Out of office automatic replies;
What to do before pushing the send button.
Here are the Language Components you will cover…
Functional language:
making arrangements;
asking & giving information and advice;
making suggestions;
confirming; recommending;
advising;
complaining and apologizing;
promising and asking for action;
explaining and clarifying;
payments and price quotes.
Grammar:
the present tenses – present simple vs present continuous;
the future tenses – present simple; present continuous; going to; will; future continuous; future perfect;
past simple tense vs present perfect tense;
zero and 1st conditionals;
2nd and 3rd conditionals.
Tutored option
For the Tutored version only
, you will receive…
Pre-course activities to complete and send back to me for invaluable personalized feedback, so that I can really understand your problem and give you more support and guidance;
E-mail frameworks sent to you every week, to complete – giving you the opportunity to immediately put into practice what you are learning – and send back to me for personalized feedback on all aspects of the e-mail.
The possibility to send me two of your own business e-mails every week, for correction and personalized feedback.
On 50 Days to Effective E-mails in English – The E-mail Boot-camp – writing e-mails in English has never been SO EASY!
Obviously, you will have to add all the relative personal content to your e-mail – time / dates / official data  etc., (unfortunately, I can't give you this information!) – but you will have everything you need, in order to be able to easily write effective and focused e-mails in English.
No more sitting in front of a blank page. Finally no more stress!
A 30 Day 100% Money Back Guarantee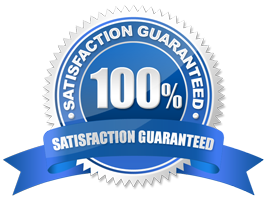 Full Satisfaction Promise: If this training isn't right for you, you have a full-satisfaction, 30 day money-back guarantee!
Yes, please secure my spot on this training programme.
I am ready to feel more confident and competent and learn how to write more organised, focused and effective e-mails.
I understand that I will receive:
The complete 50 days to effective e-mails in English - E-mail Boot-camp training programme;
Downloadable: Grammar e-books; Reference materials and Business e-mail templates.
And, if I sign up for the Tutored version I will receive:
INVALUABLE PERSONAL tutoring, support and feedback for 50 days.
I understand that I am investing in this training programme with No Risk, because it comes with a full money back guarantee of 30 days from the date of purchase.
Your investment for this programme:

50 Days to Effective E-mails in English - The E-mail Boot-camp / Self Study version is €57. 

Remember that in all aspects of life, small changes can make a huge difference. With this training programme, the changes will be BIG, so what kind of difference will that make to your life?
I look forward to working with you.
Happy e-mailing!